Get Bespoke Aluminum Railings in Brampton
The main reason why homeowners install railings is for safety. Stairs, steps, or ledges should have a strong and durable railing system to provide a secure barrier from edges and a stable rail to hold. So, it is important to consider all the options available in the market. At Amazon Railings, we offer superior quality aluminum railings in Brampton that enhance the comfort and aesthetics of your home with high structural stability. Our collection comprises a wide range of balcony railings, porch railings, and glass railings in Brampton that can be customized to fit a variety of settings.
Interior and Exterior Aluminum Railings in Brampton
The interior railings you choose play a vital role in your home design, while the outdoor railings determine the curb appeal of your property. Regardless of the application, aluminum railings provide extra stability, which is helpful for children or the elderly. These railings are ideal for both indoor and outdoor environments including staircases, accessibility ramps, and pedestrian barriers. Whether you want to install aluminum deck railings or porch railings in Brampton according to the building codes or for additional safety precautions, our products cater to your individual needs.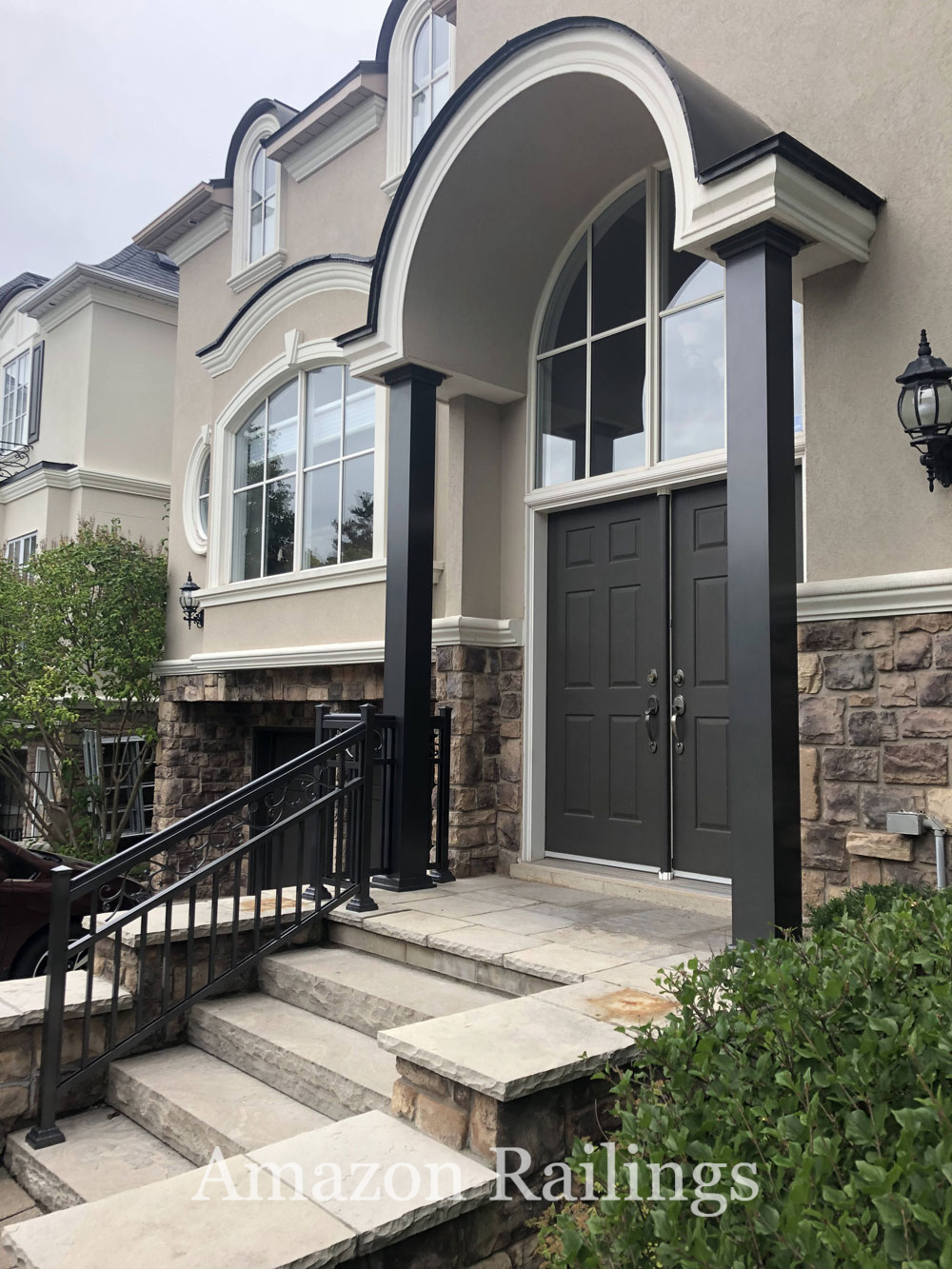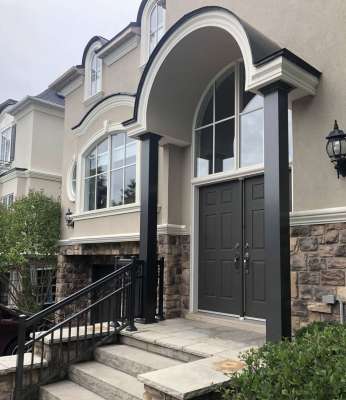 Elevate the Appeal of Your Property With Our Elegant Railing Options
Residential and commercial aluminum railings are available in various colours and styles to complement the design and personality of your home or office. Whether your space is modern and sleek or traditional and warm, our railings offer the perfect combination of beauty and functionality. Explore our collection of different aluminum railings in Brampton.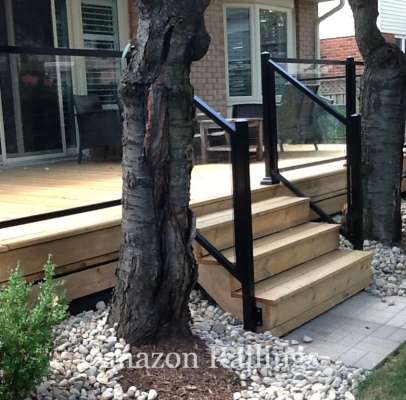 Stainless Steel Railings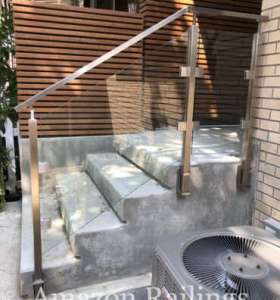 Whether you are looking for interior balcony railings or outdoor railings, stainless steel railings add a touch of elegance and comfort. They can outperform in functionality and blend seamlessly with the surroundings. The material offers comparatively high tensile strength and is cost-effective. We offer flexibility with vertical, horizontal, round, and square stainless steel railing designs to complement the theme of your home.
Best Glass Railings in Brampton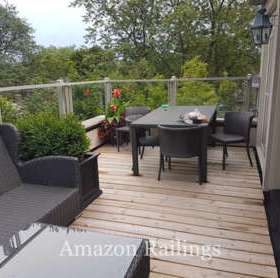 Glass railings provide a clean, modern, and elegant feel to any space. If you want a sturdy and solid appearance, a combination of glass and aluminum railings gives a classic look with a contemporary style. They provide a clear view of your gorgeous landscaping and scenery and are easy to fix and maintain. We create bespoke glass railings that can withstand harsh weather conditions with a broad range of designs, colours, and patterns.
Picket Railings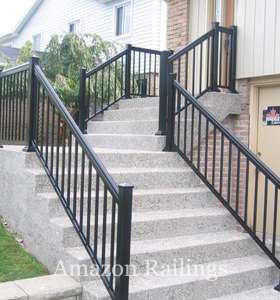 Aluminum picket railings comprise high-strength aluminum rails, posts, and pickets or balusters. Pickets are spaced in a vertical pattern, making them a safe option for almost any setting. The railing is exceptionally durable and easy to maintain. We provide picket aluminum railings in Brampton for decks, patios, and porches of all shapes and sizes. Our expert craftsmen work with you to determine the optimal railing system that suits your exact requirements.
Benefits of Choosing Our Aluminum Railings in Brampton
Robust Residential & Commercial Aluminum Railings
Our aluminum railings are manufactured to meet the building standards required for residential and commercial applications. They do not need repainting and are resistant to moisture damage. Whether you are looking to install railings indoors or outdoors, we can handle the job.
Each product we offer is low-maintenance, practical, and cost-effective with a striking appearance. This makes us one of the leading aluminum railings manufacturers in Brampton.
Hassle-Free Installation
If you are not ready to compromise on functionality or beauty, we are here to find a perfect solution. Whether indoors or outdoors, our expert team is skilled at installing aluminum railings that blend with your property's existing style. We offer quick and hassle-free installation services for aluminum deck railings, porch railings, balcony railings, and more.
We Follow Rigorous Quality Standards And Regulations
Amazon Railings is a proud member of the Better Business Bureau (BBB) and the Building Industry and Land Development Association (BILD). Every product we offer undergoes stringent quality testing before it reaches your property. We follow international standards and building codes to ensure we provide you with the best solution for safety, security, and aesthetics.
Get the Best Aluminum Railings in Brampton
If you are looking for a strong railing system that is budget-friendly and remains beautiful for years with no upkeep, our aluminum railings are an ideal option.
We offer aluminum railings in Brampton for a variety of applications, including:
Porches, patios, and other outdoor living spaces
For raised decks and deck stairways
For entire yards and along walkways